CMC Markets started offering binary options in 2016, but has been active within the fields of Contracts for Difference and spread betting for much longer than that. This is a well-established and publicly traded company (LSE: CMCX) with regulated offices in over a dozen countries world wide. It serves both retail and institutional traders, and is especially popular among traders in the United Kingdom, Germany, Singapore and Australia.
The online trading platform is licensed and fully regulated by the UK Financial Conduct Authority (FCA).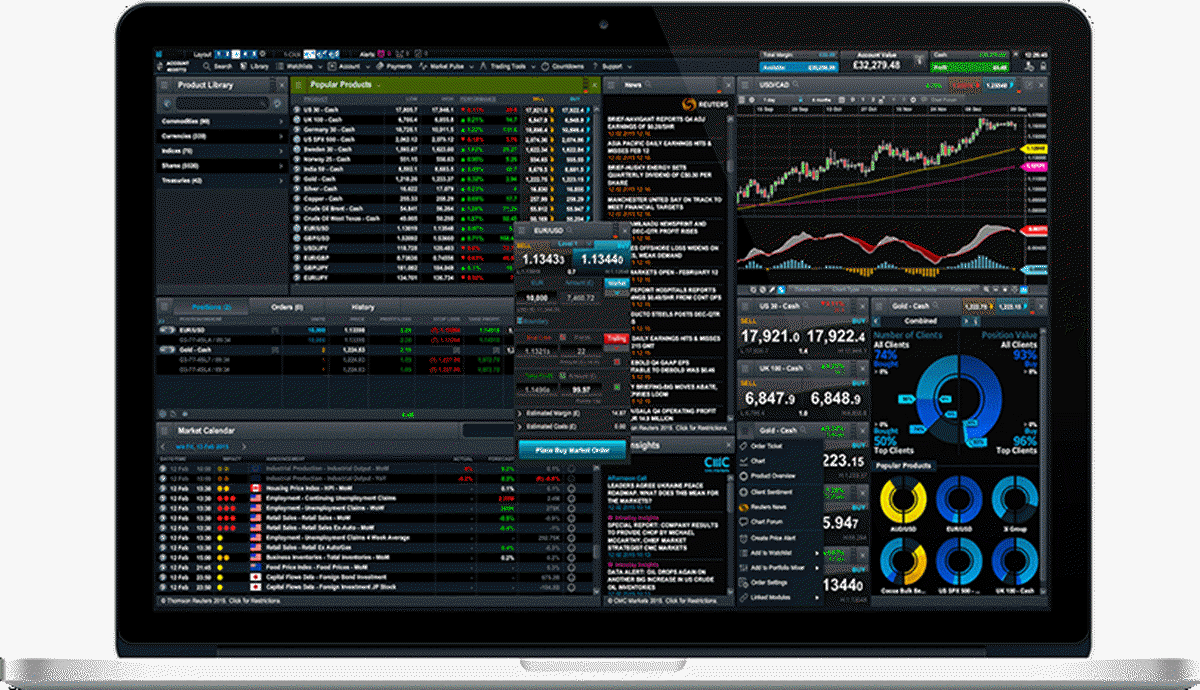 Can I try out CMC Markets for free?
If you want to try the CMC Markets online trading platform, you can do that for free, trading with play money. No deposit is needed to get access to the demo account. This is a great way of learning how the platform works and see if you like it.
What's the minimum deposit?
CMC Markets does not impose any minimum deposit limit, but the transaction method of your choice might have one.
What's the minimum trade size?
Minimum trade size at CMC Markets differs depending on the asset. For some assets, it is as low as £0.50 which makes it easy even for the hobby trader with a small bankroll to carry out many trades and try out fairly complex trading strategies and risk management techniques.
For some assets, the minimum trading size is as high as £10. Still, this isn't very high compared to many other binary option sites for retail traders.
How can I deposit money into my CMC Markets account?
You can use a VISA or MasterCard to fund your account, or make a transfer directly from your bank account. Please note that AMEX, Diners cards and cheques aren't accepted by CMC Markets.
Deposits over the phone are only accepted if your account is approaching a margin call.
How fast are the withdrawal requests processed?
If your bank details are on file, CMC Markets will process your request the same day provided that it's made before the cut-off time. For UK-based withdrawals, the cut-off time is 2 pm. For non-UK withdrawals, it's 11 am.
What types of binary options are available?
Here are a few examples of the different types of binary options available at CMC Markets:
Up/DownsWill the settlement price be at or above the previous period's close when the option expires?
LaddersWill the settlement price be at or above a chosen strike level in a certain timeframe?
One TouchWill the settlement price ever touch a specific pre-determined strike price at any time during the lifespan of the binary option?
RangeWill the settlement price be within a specific pre-determined range when the binary option expires?
What's the difference between "Binaries" and "Countdowns" in the CMC trading platform?
CMC offers binary options under two main headings on their platform: Binaries and Countdowns.
Binaries are binary options traded on an exchange within the platform. Payouts will be impacted by the price taken at the point of trade. The binary options under this heading are available with the lifespan 5 minutes, 60 minutes, day and week. Binaries can be traded right up until expiry, so owners can take profits / cut losses at any time provided they match with a buyer.
Countdowns have very short lifespans; from a mere 30 seconds after purchase to a maximum of 60 minutes. They have fixed payouts and are not traded on the normal binary exchange within the platform. The payouts range from 80% to 85%.If you have traded at other major binary option platforms online, this is probably the binary option style that you're familiar with.For Countdowns, the CMC offers a wide range of technical analysis tools located right above the price graph.
Can I access the trading plaform on my mobile device?
Mobile trading apps are available for Android and iOS.
The CMC Markets apps will give you access to a full version of the trading platform and your account.
The mobile interface is well designed and easy to handle even on fairly small screens.
Is there a news service?
Yes, when you are logged in to the platform (live account only) you will have access to Reuters News with market updates and news events.
You also get access to detailed equity research reports in the form of MorningStar Reports.
Is there a signal service?
No, CMC Markets doesn't provide any signal service.
Is CMC Markets offering any educational material?
Yes, a wide range of educational materials is available within the trading platform, including webinars.